Products
Feinguss Manufacturers and Exporters
Inova Cast, a premium Feinguss manufacturers supplies high quality products to a plenty of industries, like Automobiles, Aerospace, Defense, Chemical, Food and many more. We use high-grade metals and alloys for Feinguss casting, like topnotch quality stainless steel, carbon steel, duplex stainless steel as well as some nickel and cobalt based alloys. One of the most prominent reasons that make us a leading choice of the industry is that we follow all the necessary guidelines and protocols related to the Feinguss process. Our products and processes follow all the compliance requirements.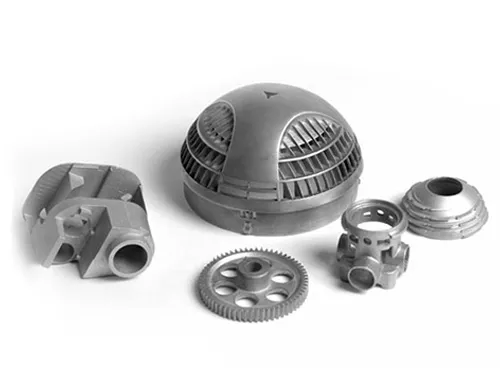 Feinguss process is preferred extensively because of a plenty of reasons. With the help of this process, we are able to manufacture products with optimum specifications. We have a highly advanced facility to make sturdy and efficient products that are resistant to corrosion and require less maintenance.
Reasons That Make Us One Of The Topmost Feinguss Manufactures
We make products with precise shapes
We have a cutting-edge manufacturing facility for the Feinguss Germany process. We use the latest machinery and techniques in the industry so that we are able to provide our clients with the best quality products. The key feature that makes use one of the most preferred choice of our clients is that we make products of the exact specifications. We can even deliver critical or complex designs and shapes though our modern manufacturing unit and latest methodologies. Our team who is expert in the field of Feinguss process guides and leads our manufacturing process.
Our products have super fine finishing and accuracy
Clients require products that have good surface finish. Therefore, our prime focus is to make the products with the best possible finishing. Our manufacturing facility has the perfect setup and tools to make the products with high level of detailing. Apart from super fine finishing, we also provide products with great dimensional accuracy. Our main goal is to make sure that our clients are able to make the most of our products.
We Use High-Grade Packaging Techniques
Our team takes utmost care of the packaging and shipping of the products as well. We, Feinguss manufacturers, use advanced techniques and tools for packaging of the products. We make sure that the products reach our clients in the best possible manner.
Please feel free to contact us to know more about Precision Machined Components.