Products
Precision Machined Components From Alloy steel Bars
Inova Cast manufactures good quality precision machined components from alloy steel bars and plates. We specialize in manufacturing components with utmost precision. We are known for our tight tolerance precision machined components from alloy steel plates. The components have a plenty of applications in a wide range of different industries. Many clients who need precision machined components with superb attention to detail have partnered with us. We provide topnotch products to the clients, as per their needs. Our team is capable of developing absolutely complete parts as per the exact specifications outlined by the clients. We have cutting-edge manufacturing facility for precise turning as well as accurate close tolerance bending. We also have the machinery and tools for comprehensive cleaning as well as the inspection of the precision components made from alloy steel. We are capable of manufacturing even the intricate components with ease.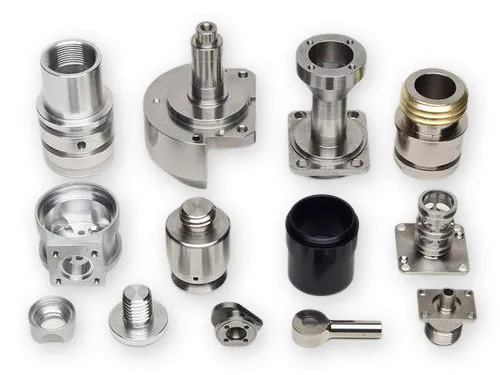 Top Reasons To Buy Precision Machined Components From Alloy Steel Plates
High Level of Efficiency
Precision machined components, as per the name are very precise. They are made exactly as per the specifications that are listed. We have an expert team of precision machinery professionals who manufacture a variety of precision machined components with high level of efficiency. Our precision machined components from alloy steel bars and plates offer several benefits to the clients. The precise size of the components makes them absolutely fit for a plenty of applications.
High Level of Accuracy
Apart from high level of efficiency, the precision machined components are also known for their accuracy. We have trained manufacturing experts and state-of-the-art manufacturing facility which contains all the latest tools to make accurate products. We have the right set of machinery to cut and shape the metals with great precision.
Less Waste
One of the other prominent reasons of using precision machined components is that they lead to less wastage. The manufacturing process involves the use of steps to lessen the wastage.
Applications of the Precision Machined Components
Our high precision machined components from alloy steel bars and plates have several applications. They are used in many industries like Automobiles, Medical, Automotive, Electronic, Textiles, Instrumentation, Aeronautics and many more. In fact, the precision components are becoming more and more popular and as a result the demand of the components is increasing. To meet the rising demand of the precision machined components, we constantly upgrade our manufacturing facility so that we are able to cater to the requirements of the clients. We can manufacture a very high quantity of the precision machined components with good quality and high accuracy.
Inova Cast is one of the leading manufacturers of precision machined components from alloy steel bars and plates. We have very rich experience of manufacturing precision machined components for a wide range of purposes. Please feel free to contact us to know more about precision machined components.